by Mike Paine
November 5, 2019
If you were able to catch the season opener of The Profit on November 5th, you saw how Marcus worked with Dante's Italian Cuisine in New Jersey. It was such a heart-warming story about how Marcus chose to help them get their business rolling without investing but instead giving. Not only did he provide them with a financial boost, but he also gave them priceless advice on how to improve their product, the processes, and most importantly mend their broken relationship since their mother passed in the World Trade Center on 9/11.  Marcus called us before the show aired because he wanted to improve the process even further. He saw the restaurant needed to invest in a smart marketing program in order to grow the business. As we approach almost every business, we first identify the problem we're looking to solve, along with the goals that the business has in mind. We ask the same questions every good marketing team should ask, "Who do I target?", "What do I say?", and "Did it work?"
Let's start with the Problem
Dante's Italian Cuisine is located in Rockaway, New Jersey in a fairly isolated area. Lunch is very slow because the location isn't close to other businesses. While the current customer base is very loyal, they tend to be fading away as they get older. They need to figure out how to drive new customers in, and a way to increase revenue during lunchtime. Finally, because they are still trying to bounce back with the grand re-opening, they don't have a ton of marketing dollars to spend, so every penny must be spent wisely.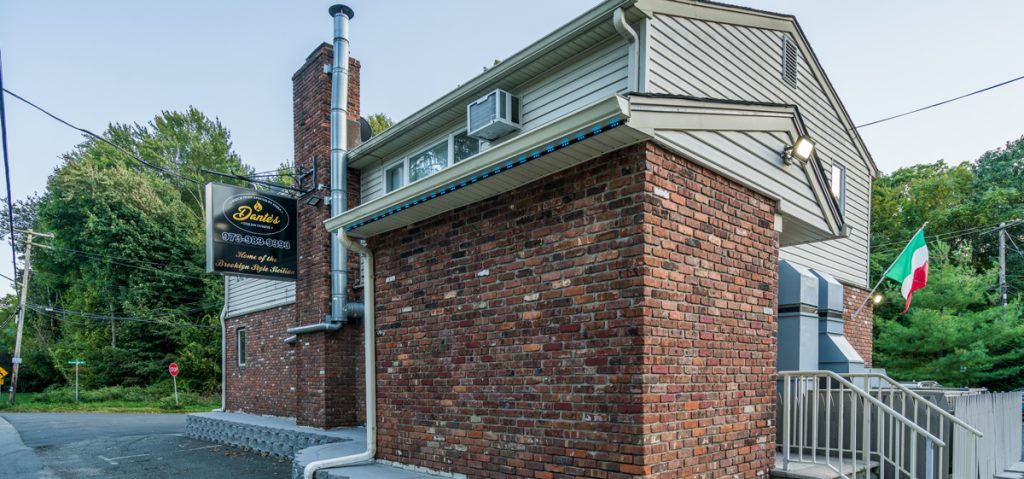 The Initial Meeting
Because the show wanted the first meeting to be authentic,  the first time we spoke with Dante and Denise was recorded on air.  The initial marketing strategy was put together with no insight from the customer, which you can imagine is very challenging. We looked at the market versus competitors in the area, and we took our best shot. We walked through our marketing philosophy and created some direct mail samples.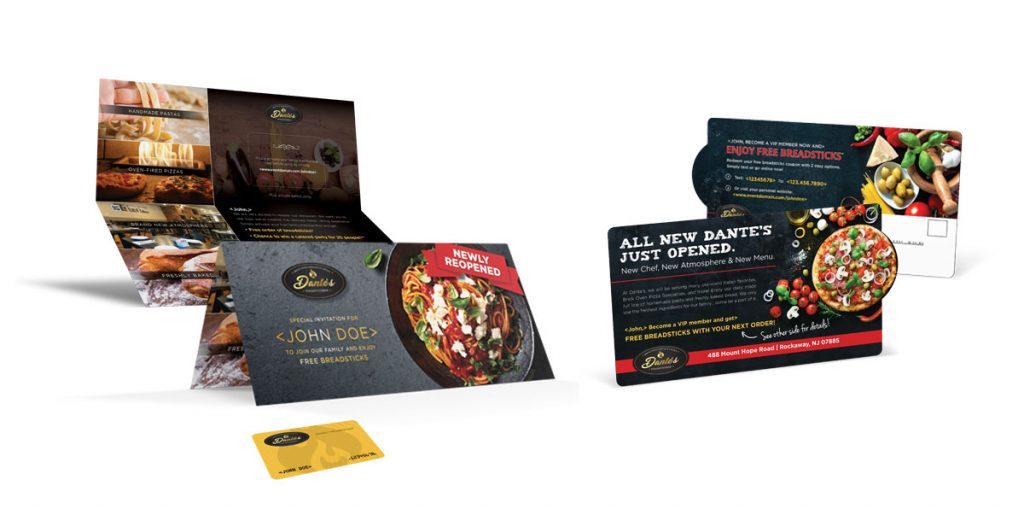 During the meeting, we were able to bounce some ideas and found both Dante and Denise to be very receptive to the different strategies. We had some good concepts in our head that we felt could make a positive impact. Since we were in the area, Shawn and I thought it would be a good idea to do some "market research." So we went to Dante's that night and ordered the fresh pasta and oven-baked pizza, both considered to be specialties in the restaurant. I can honestly say it was some of the best food I've eaten, so if you're in New Jersey, look them up. You'll thank me later. After leaving New Jersey it was time to get to work.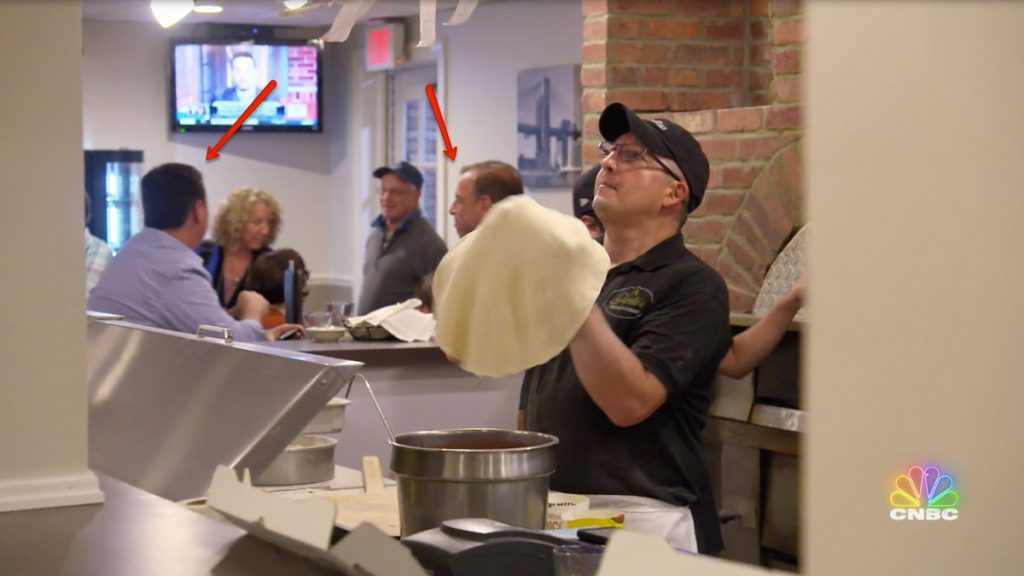 The Strategy
Once we had a budget, we decided to work with Dante's on two tiers to try to alleviate one problem at a time, while allowing him to extend his budget over a 2 month period. The first strategy was to grow his current customer base. We used direct mail, email, Facebook, and Instagram to target a 5-mile radius around his restaurant.  We would offer Free Garlic Knots with the purchase of an entree in return for some information from customers.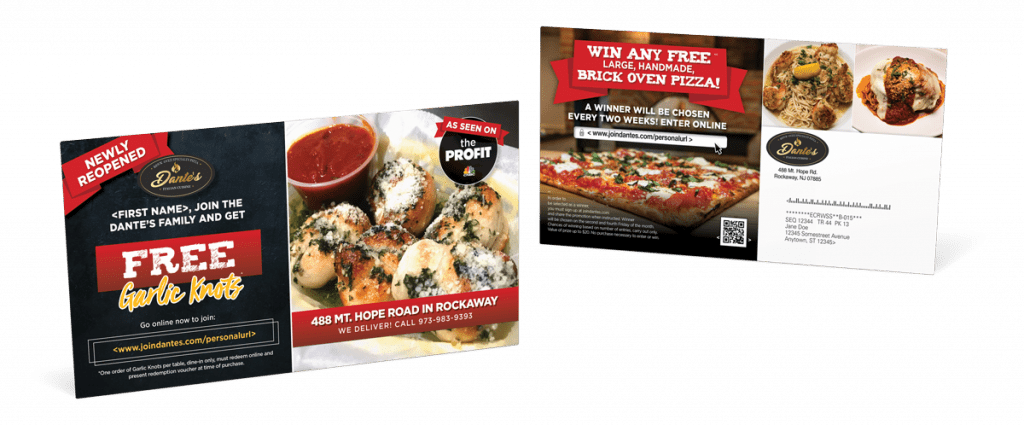 Free promotions generally cost extra money because you're spending the money to promote, then you're losing money on the offer, so it's important that you do it with the intent on growing a customer base. Using DirectMail.io's platform, Dante's would only validate the offer if the customer went online to print out their personal coupons. In the process, Dante's learned valuable information about the profile of the customer, as well as being given permission to send them additional offers via email and SMS. This will allow Dante's to market to its new customers at a much lower cost.
Some other marketing concepts that we deployed for them were very "grass-roots" based that cost very little and can make a big impact. We designed some table toppers to drive traffic to redeem the offers. This works great as a tool to gather information from in-store customers, but Dante's took it a step further. They met with local businesses and asked if they wouldn't mind displaying the promotion for them, allowing their reach and exposure to increase significantly. Another strategy we deployed was a team-building competition. Every staff member was given an "influencer link" that was specific to them. They would take their link and post it on their social media sites and text or email it to friends directly. The DirectMail.io dashboard allows them to see who is generating the most leads, as well as offer redemptions. This creates a fun environment inside the restaurant but also lets the staff feel like they are a part of the promotion's success.
Stay tuned as we update the success of month one and present the second marketing strategy we created that is sure to generate 200% or more new revenue into Dante's restaurant during lunch.
by Mike Paine
November 5, 2019